Daniel McArthur
Dan has been involved in the construction industry for 20 years.  He worked his way through high school and college as a painter, framer, insulator, and finish carpenter.  He graduated from Brigham Young University in Construction Management in 1994.     After graduation, he worked for Brinkerhoff Custom Classics as an assistant superintendent.  This job gave him valuable experience working on high-end custom homes.  He then spent five years with Pulte Homes, first as a warranty specialist and then as a superintendent.  As the nation's largest home builder, Pulte provided intensive training in their management and building processes.  Dan then spent six years with Bach Homes working as a superintendent and then moving into the office to work as the project manager.  This gave him the opportunity to work on home design and plan pricing.  In 2007, he spent a year working as a superintendent with Ivory Homes.  At Ivory, he supervised construction on high-end custom homes.   While working for these different companies, he supervised the construction of over 500 homes.
Dan is grateful for the extensive work experience he gained during this time.  This experience made it possible for him to achieve his goal of owning his own company.  He enjoys the home building industry because he feels a sense of accomplishment seeing homes built and seeing a family's excitement as they move into their new home.  He is confident in his ability to manage home building projects.
When Dan is not building homes, he is spending time with his wife and five children.  They enjoy camping, skiing and boating together.
Nathan McArthur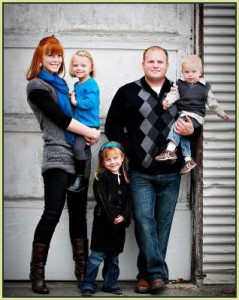 Nathan has worked in the construction industry for over 10 years.  His early experience included working in commercial paving, high-end remodeling, and framing.  He set work aside for two years to serve an LDS mission in Mexico and then returned home to finish his education.
Nathan graduated from Utah Valley University in 2005 where he majored in Construction Management.  After graduation, he worked for Bach Homes as a superintendent.  At Bach he supervised the construction of 10 to 15 homes at a time.  In 2007 he managed the construction on town home projects in West Jordan and Saratoga Springs.  He then had the opportunity to achieve a goal of his and begin his own home building company.  In 2008 he began Pine Canyon Homes with his brother.
Nathan is also a husband and a father of three children.  Having a family has given him a desire to not just build houses, but to create homes where families can enjoy spending time together.